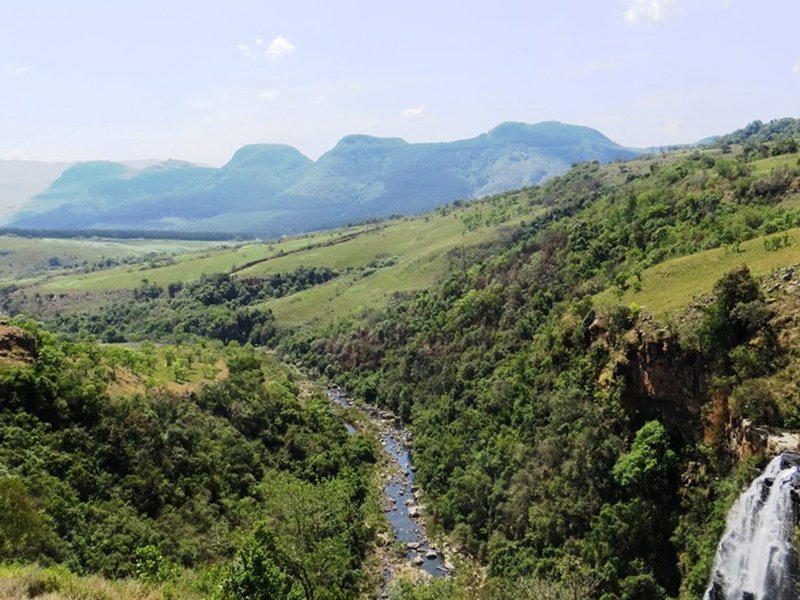 AP1 Water Governance
To solve the urgent socio-economic and ecological challenges of water resource management it is necessary to identify the causes for water stress and to sustainably improve the management of the resource. Work package 1 focuses on socio-economic analyses (i. a. water efficiency, ecosystem services, cost-benefit analyses), financing concepts and operative governance measures based thereon.
AP2 Risk assessment and hydrological modelling
The aim of the work package 2 is to develop a risk assessment to precisely examine the Olifants' river basin. By using a GIS-based evaluation of contamination potentials and the sensitivity of water bodies contamination risks are identified in form of hot-spot areas where an increased problem intensity is expected. A hydrological model to be created allows the simulation of the flow regime and, based on this, a prognosis of the spatial and temporal distribution of pollutants in waters.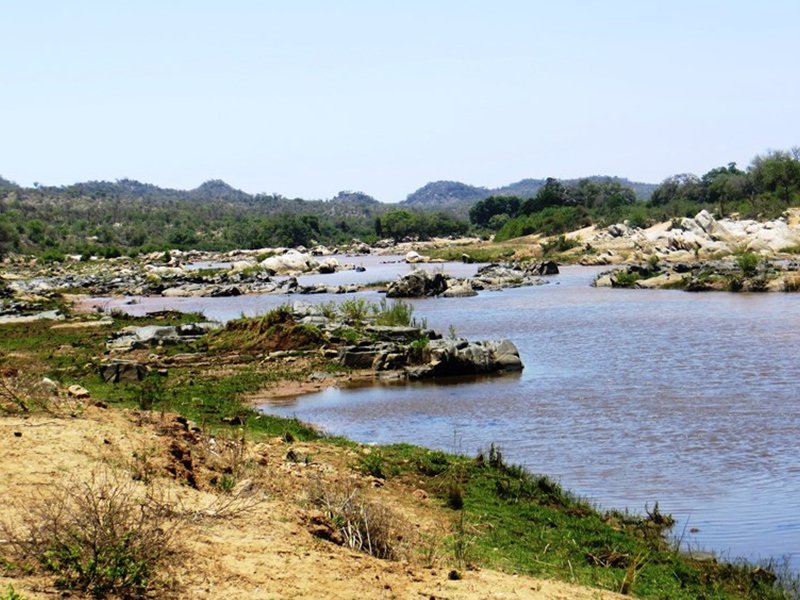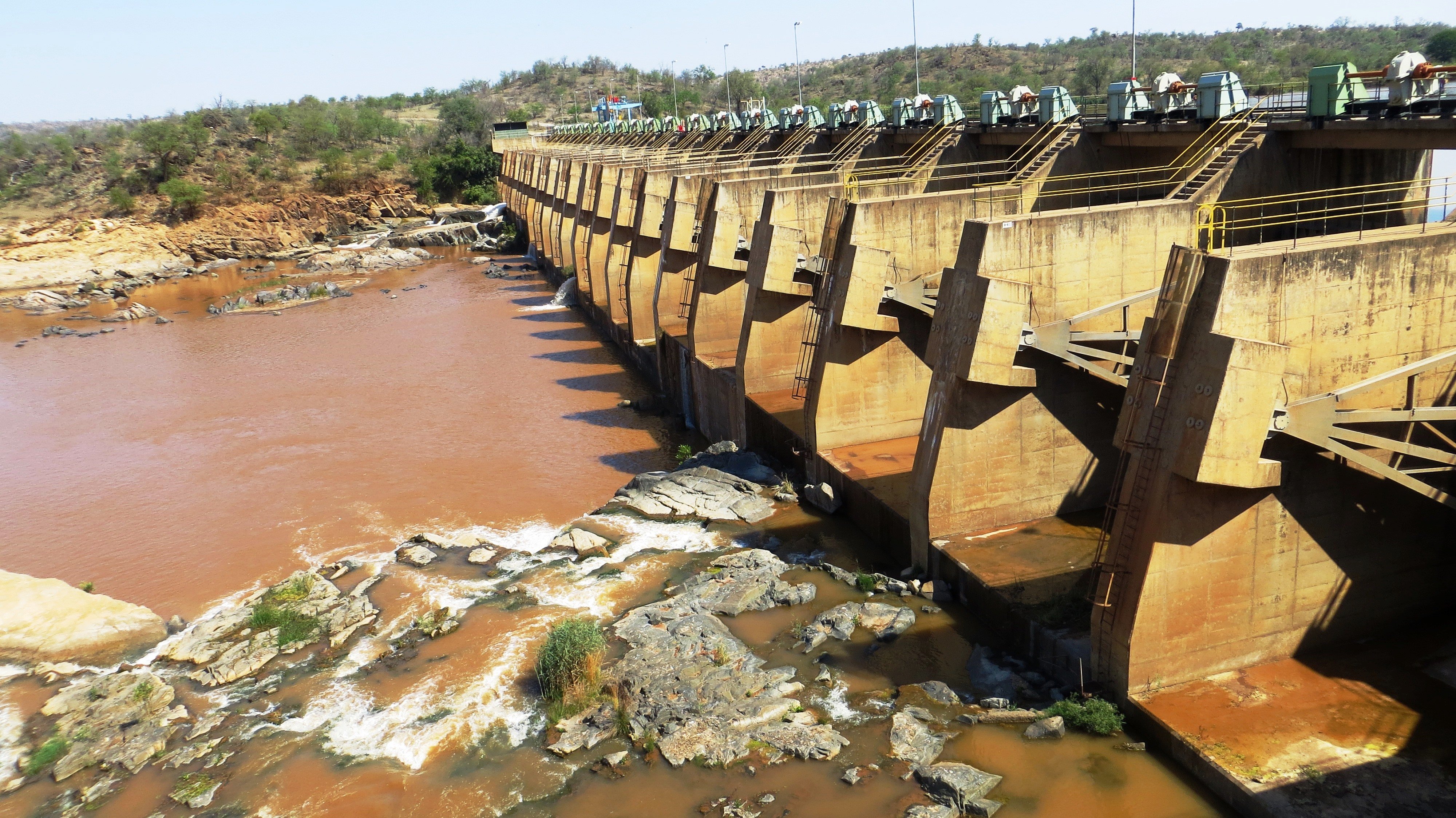 AP3 Storage space modelling
In the course of the subproject "Reservoir modelling and management of the Phalaborwa Barrage", both numeric modelling studies as well as supplementary measuring campaigns are conducted. The aim is to identify normative hydro- and morphodynamic processes within reservoirs such as the Phalaborwa Barrage, as well as to establish a practicable simulation tool which can be used as a reliable forecast regarding water morphological problems.
Based on simulation results and findings by collecting data concerning hydraulic and morphologic processes within the reservoir a concept for an improved sediment management is developed. This serves project partners in the region as a base for concrete ascertainment and implementation in accordance to recommendations for operations and actions.
AP4 Realtime Water Quality Monitoring
Work package 4 addresses the structure of a telemetric water ecological monitoring network consisting of linked measuring stations with adapted analysis instruments and a mobile unit which shall supply measurement results as input data for the real time water management system. Therefore, five stationary measuring containers will be built and operated to measure and submit the water quality of the Olifants River and tributaries at different locations in and around Kruger National Park. A complementary mobile unit shall be built in South Africa. In case the limit value is exceeded, this unit shall drive to the particular stationed monitoring station in order to examine the water samples for their constituents.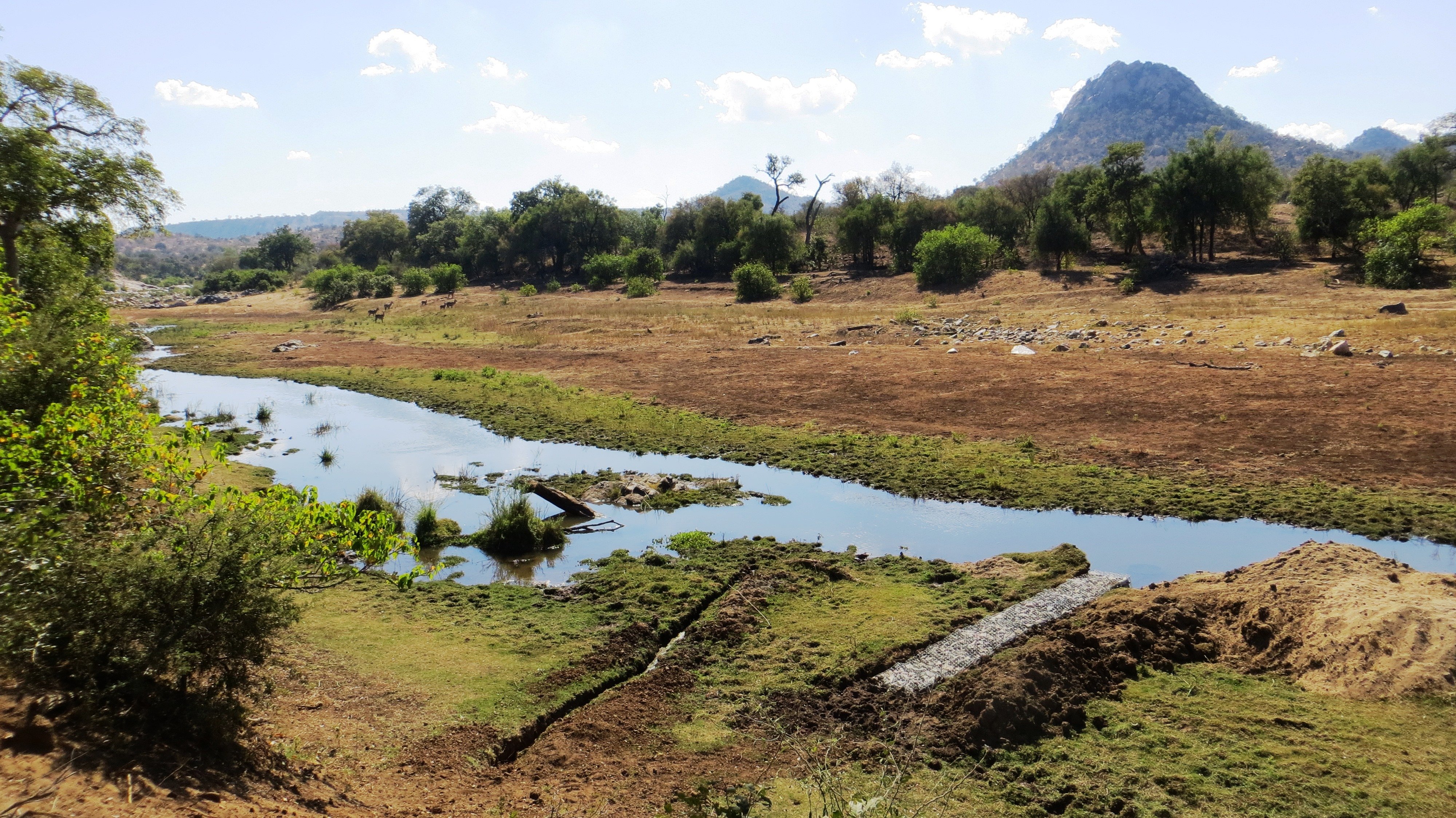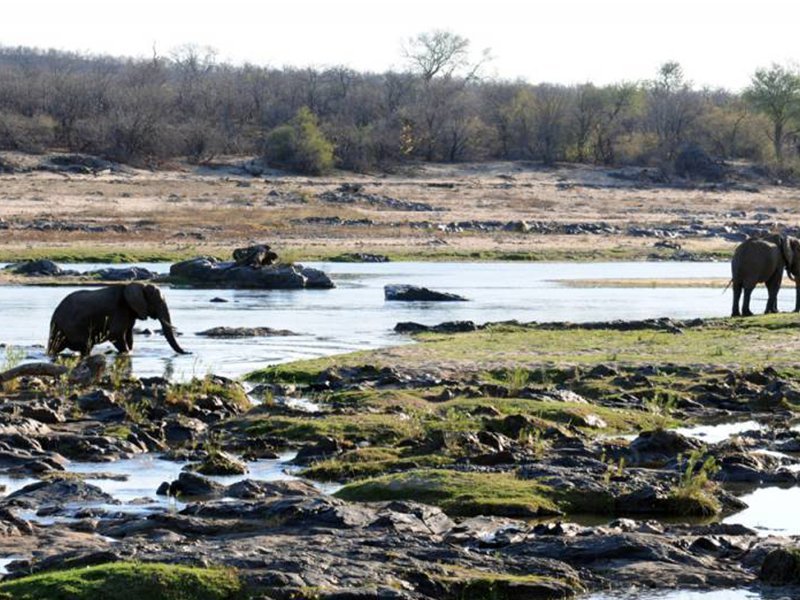 AP5 Data management and data integration
The aim of the subproject is to create an integrated data processing system which combines in an innovative manner the results of the remote sensing and the real-time monitoring of the water quality to provide simple and interactive decision support tools. To achieve these objectives data and information from online and offline monitoring procedures are to be joined in a data processing system and standardized for further processing. After that efficient evaluation procedures for the early warning of contamination risks must be created and made available to the local users in a user-friendly way. This includes in particular adequate visualization and interaction possibilities for the decision-makers.
AP6 Optimised operating and management concepts
The objective of the work package 6 is the development of an adapted wastewater management concept for the region. For this purpose the focuses of the wastewater management are identified and clustered into sectors. Out of each cluster and representatively for each sector a pilot zone is chosen at which a detailed analysis of the existing waste water streams is performed. In addition, an immission concept for the water system of the model region, the determination of quality parameters and limit values as well as the creation of a seasonal and climatic differentiated management concept will be developed.
An important location in that region is the industrial zone Phalaborwa, which is located in the immediate catchment area of the Olifants River. In particular, a separate water management framework concept will be developed for this location. Based on the status detection at all pilot locations relevant emission mitigation measures and solution concepts for risk reduction are developed. The aim is to consistently comply with limit values and reduce emission risks through a sustainable waste water management concept.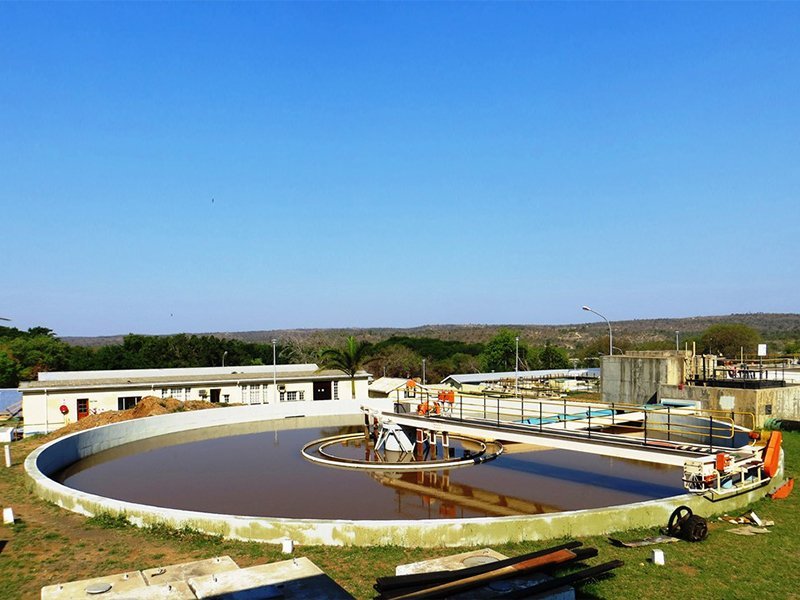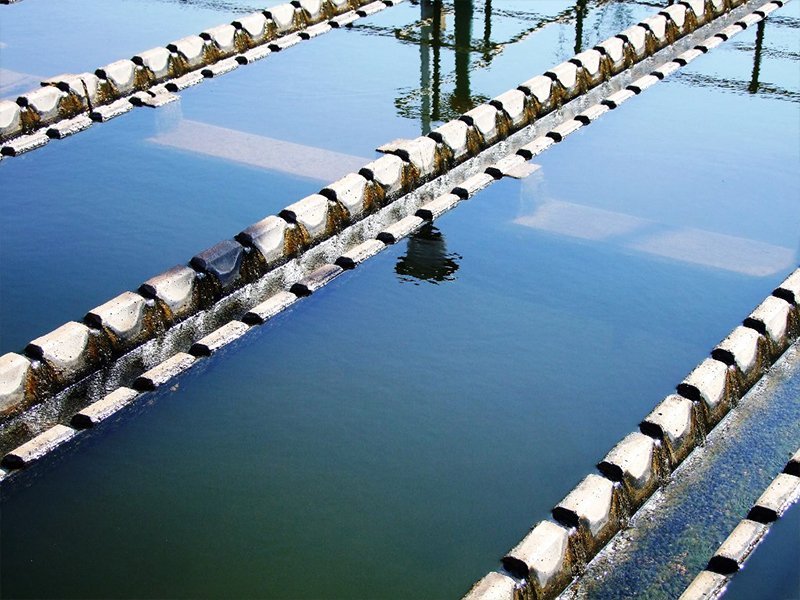 AP7 Transboundary water governance
The effective and efficient management of transboundary water resources is an important prerequisite for a sustainable development, poverty reduction and environmental protection in the region of southern Africa. With the regard to the factors mentioned above the work package will examine possibilities to improve transboundary water resources management as an essential part of the governance of natural ecosystems at Kruger and Limpopo National Parks. The work package consists of the three following and closely linked research activities:
Evaluation of the challenges and possibilities for transboundary water management.
Evaluation of transaction costs and advantages of an optimized transboundary water management.
Implementation of research with a specific focus on different stakeholders and parties which are involved in, or are relevant to, transboundary water resource management.
AP8 Remote sensing
The aim of work package 8 is to survey data by remote sensing which are required for the processing of different tasks by other project partners. For this purpose, it is essential to develop and to program a drone system which contains a variety of sensors and sampling extraction systems to enable a wide environmental monitoring. The aims of this subproject are developing a combination of air and water samplings, measurements in and at the water as well as IR-records and visible light. This is the only way to ensure an efficient environmental monitoring via drone in the field especially in inaccessible countries like South Africa. The collected data will then be used as an input to the iWaGSS decision support system.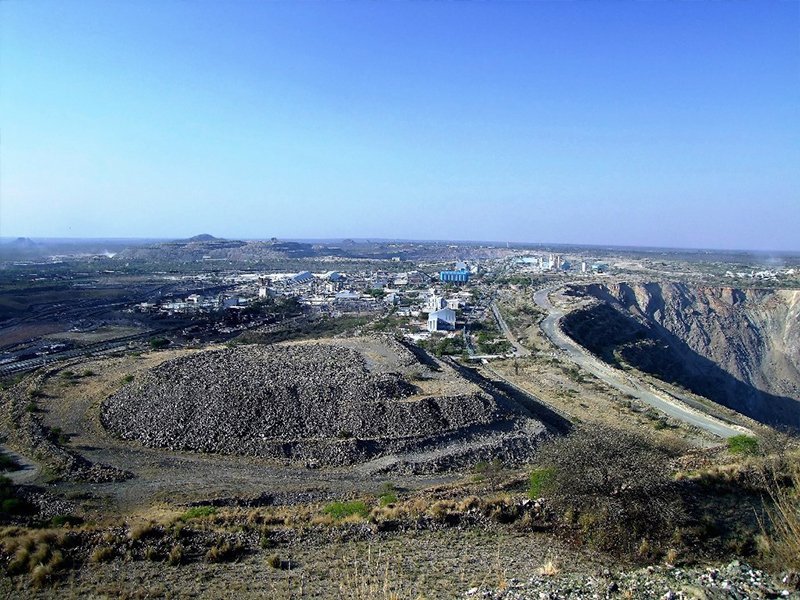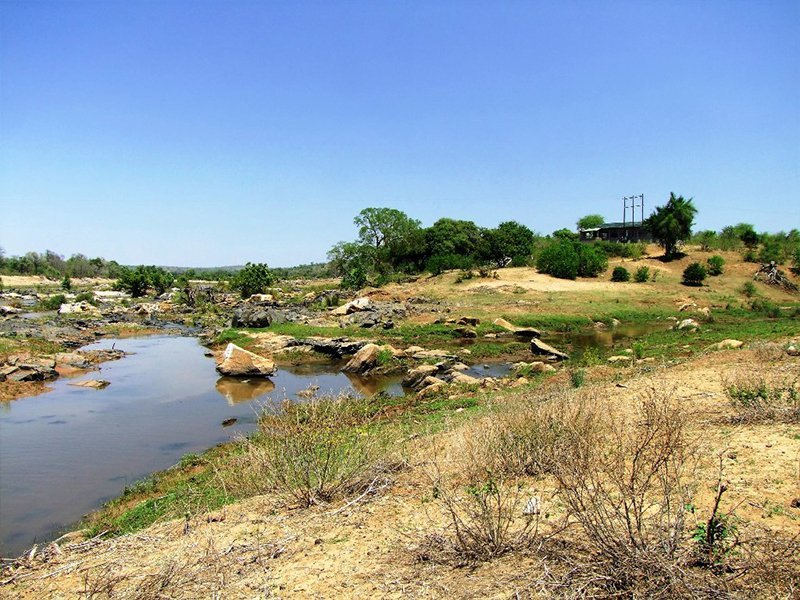 AP9 Cross-border dissemination
The practical implementation and testing of the iWaGSS concept in this pilot zone will be backed up by accompanying transfer and dissemination measures of the AP9 to ensure the transfer of the concept to other regions. Specifically, this work package identifies other regions, cooperation partners and international networks to support the transfer. Furthermore, the iWaGSS concept will be represented through publications, public relations and the attendance of regional/international meetings and conferences regularly. Another declared aim of this work package is to set up a framework for the transfer and implementation of the iWaGSS concept for at least one other region and to develop concrete measures for the adaption to regional needs and conditions.
AP10 Capacity Development
To support practical implementation of the elaborated concepts and suggestions as well as to ensure a permanent usage of technical equipment and real time water management system, training and instruction measures (capacity development) are planned. It is necessary to make sure that participants have an ongoing self-interest in a continuous improvement and application of the imparted knowledge and practised skills as well as to ensure that needed organizational and institutional framework and structures are established. As part of this work package capacity development and capacity strengthening measures in the form of regional workshops, seminars etc. are planned. Thematic and content-related development and implementation of those measures takes place in close cooperation among all iWaGSS project partners.