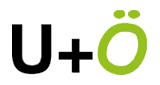 eE+E: The Institute for Environmental Engineering + Ecology (eE+E) was developed in 1996, within the Department of Civil and Environmental Engineering at the Ruhr-University in Bochum, Germany. The eE+E scientific staff come from a variety of backgrounds, including national and international industry professionals, as well as individuals that develop directly from the University system.
The eE+E makes contributions to the assessment and avoidance of environmental impacts, caused by anthropogenic activities, in the fields of environment, groundwater, surface water and ecology. The eE+E actively raises awareness for environmental risks and works to detail the connections and contradictions between human construction and the natural environment. Our research focus includes:
Human affected ecosystems, including the forecasting of environmental effects
Mathematical Modelling (substance flow models, groundwater models, surface water models, etc.)
Satellite image analysis
Environmental Planning, based on Geographic Information Systems (GIS)
Groundwater and ecology: hydrology of wetlands
Environmental Monitoring (groundwater, surface water, ecology, etc.)
Groundwater Management in urban and rural areas
Environmental Planning: integrated land use and water resources management
Environmental impacts and risks of constructions (buildings, harbours, shore protection)
Life cycle assessments of buildings, products, etc.
In an international context the eE+E has, since the year 2000, been predominantly involved in the countries of Vietnam and South Africa, working on Water Management and Environmental Technology projects that include Water Supply, Water Management Planning and Waste Management.
In the iWaGSS project, the eE+E is responsible for the Work Package: